Our dream is to create an educational retreat center that empowers both visitors and staff to learn, create, teach, and, perhaps most of all, take charge of their health and wellness. We believe that fostering our connection to Nature needs to be a higher priority and we want to help people connect to the healing power of Nature, as well as the healing power within.
Phase One
We believe that the first element necessary to improve our connection to Nature is to improve our understanding of our food and where it comes from. Because of this belief, the first major phase of development at our retreat center will be building the foundations for a regenerative organic farming operation. Our dream is to cultivate property that produces at least 50% of all the produce consumed on the premises.
In this phase, we will also invest into conservation. We believe that it's imperative for our generation to set aside untouched areas of land where Nature can heal itself. It is our dream to set aside a portion of our property as a conservation easement in order to allow this healing to occur. This project will most likely include the development of a minimal trail system that eventually allows visitors access to the easement on foot.
Phase Two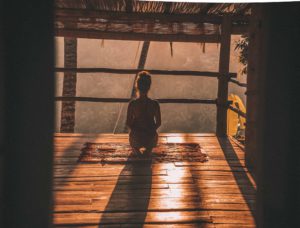 The second phase of development at the retreat center will be the construction of the central gathering space, yoga shala, and several "tiny-home" living spaces. Our vision for this central gathering space includes a communal kitchen with several "cooking stations", a donation-based library, and several raised planters for the stable herbs and greens we'll be using in the kitchen.
Phase Three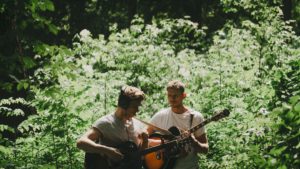 The third phase of development will see us begin to welcome paying guests to our property. This will be in the form of retreats, workshops, recreational outings, farm-to-table meals, and other educational activities. During this phase, we plan to continue construction projects on the property as well. Our vision includes a small amphitheater where we will host live music events, speaker series, and special ceremonies.
Phase Four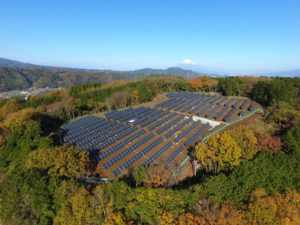 Once we begin to host retreats, workshops, recreational outings, live music, ceremonies, and other events, our final phase of development will involve the continual assessment and reassessment of sustainable systems on the property. This will include, but won't be limited to, composting, recycling, sustainable energy, rainwater catchment, and much more.
To us, these considerations will be at the forefront of our minds from the outset. We know that it's easier to grow slowly and invest in regenerative systems from the outset, rather than attempting to go back and retrofit everything on the back end.
So, sustainable growth will be part of everything we do as the property develops. The fourth phase of our development, however, will be all about refining our systems and implementing new ways to make them function as efficiently as possible.
Our Current Phase
Currently, we are investing our time and energy into what we like to call the "knowledge gathering and skill building phase" of our dream. Together, we are managing an AirBnB property in Uvita, Costa Rica. This has involved plenty of guest interfacing (both of us already have considerable experience in hospitality), but it has also given us opportunities to practice construction skills, get our hands in the dirt and learn how to grow various plants from seed, and learn just how much work it can be to create a sustainable space.
Katie's Projects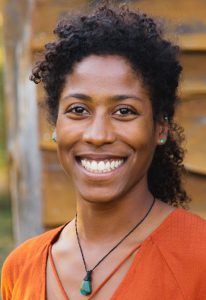 Individually, we are also working on a number of projects. Katie is the host of Namaste Podcast, where she regularly interviews entrepreneurs and thought-leaders in the health, wellness, and personal development fields.
Her Manifestation Bootcamp will teach you the techniques you need to align your intentions with elevated emotions so that you can manifest more money, a new job, improved relationships, or anything else you desire that serves the greatest good for all involved.
In the fall of 2019, she will begin a four-year doctorate program in Traditional Chinese Medicince at Five Branches University in Santa Cruz, California.
Tucker's Projects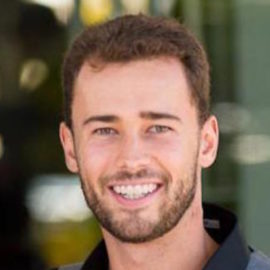 Tucker is an Outdoor Guide and Freelance Writer. He currently manages a number of websites devoted to providing resources for outdoor enthusiasts, writers, and aspiring property managers. The Backpack Guide offers gear reviews, trail recommendations, hiking tips, and reports from personal trips. In the near future, Tucker will be guiding backpacking trips in his native California.
Ballister Writing is home to Tucker's book reviews and writing tips. It also spells out his freelance writing services if you're looking to hire an experienced writer. In more than five years as a freelance writer, he has created hundreds of traffic-generating content pieces for clients in many different industries. He will soon be releasing a full, six-module course that will take you through all the steps you need to follow to become a freelance writer, as well as those necessary for sustainable success in the industry.
His personal website, tuckerballister.com, is a collection of essays, short stories, poetry, and tourism commentary. It is also home to his three self-published books.
How YOU Can Help!
We firmly believe in the power of asking for what you want and working hard to obtain it. We are asking for your help to create a savings fund that will get us started down the path to ultimately purchasing and building out our dream property. 
Fundraising Goal #1
When we receive the first $1,000 in donations, we will create that savings fund so that it can begin to earn valuable interest. In addition, we will begin contributing $50/month from our personal funds so that those savings continue to grow.
Fundraising Goal #2
When we reach $10,000 in donations, we'll know it's time to step up our game. When this goal is reached, we will double our input and begin contributing $100/month from our personal funds.
Fundraising Goal #3
Here's where things start to get real. When we reach $100,000 in donations, we will start our property search in earnest. We will also double our monthly contribution once again, pushing our personal input to $200/month.
We know that we want a sizeable property for all that we want to achieve with our retreat center. The number we have in our heads is 100 acres. And we're not silly enough to think that $100,000 will be enough to purchase that 100 acres outright, but we do know that it will allow us to take the time off from our other ventures to look at properties and evaluate their viability. It will allow us to invest in a real estate agent and other resources that will help us narrow down our search to the ideal setting.
Fundraising Goal #4
The question you may be asking is: How much do you really need to purchase property and begin construction on the retreat center?
To us, the more important question is: How much do we need to have in savings before we truly feel comfortable reducing the amount of time we're spending to earn our more reliable income so that we can take the leap into the project of our dreams?
Our answer, at present, is a big number. When we reach $500,000 in donations, we will know that it is time to take that leap. At this point, the creation of our retreat center will leap-frog the other items on our priority list and we will dive into the project of our dreams.
The 'Slow Life' Retreat Center
It's just a working title. And we know that our dream is lofty. But we believe in ourselves and in the power of our community to guide and assist us in the realization of this dream. 
Every dollar pushes us one inch closer to building the foundation of our retreat center. In the meantime, we will be working hard behind the scenes to grow our skills, learn from others who've come before us, and create new connections that will help us ensure that our center gives back to the community we choose and does its part to improve the overall health of the natural world. 
As Eleanor Roosevelt said, "The future belongs to those who believe in the beauty of their dreams." 
We appreciate your support of our dream and we are incredibly thankful for your donation!