Originally, I had hoped to write this blog before we left Uvita. My intention was to take four or five days off from client work and from writing for my affiliate blogs in order to relax, read, and write this blog. But, I must've thought I had an extra day (or more) than I really had because there were just too many other projects to wrap up before we left.
So back to the states we went without me writing this post. And now, here I sit, in a Starbucks on the south side of Austin, Texas, finally writing this article about how we prepared for our return to the US. It's not a complicated post, but I hope anyone who has lived internationally for a long period may relate to the process of preparing your mind for a return to "old stomping grounds." Without further delay, here are some steps we took to prepare for our return.
Side note: Please take some time to learn about us and understand why we've created this site. We are always on the lookout for new opportunities and we believe in the power of win-win situations to improve life on this planet for all! Please don't hesitate to Contact Us if you have any questions or want to talk about how our future plans may align.
Meditating On Our Ideal Scenes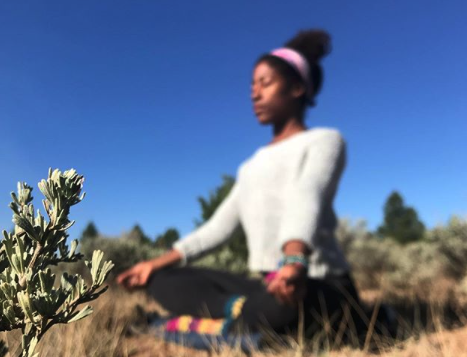 For me, meditation has become a daily habit. Our setting in Costa Rica made it so easy to do every single day. Usually, I would wake up, make coffee for myself and tea for Katie, bring the tea down to her and wake her up, and then return upstairs to meditate using the Insight Timer.
Every day, I focus on something a little different during my meditation. Some days I simply focus on creating healing in my body. If my hips are tight, I send relaxing energy there. If my back is stiff, I send relaxation to the areas that are bothering me most. Other days, I focus on balancing my chakras. I start from the root and move up, imagining a spiraling circle of small children (aka, my healing cells) encircling that chakra and bringing positive energy to that center.
And still on other days, I meditate on the feelings I will step into as a creator of my future. What will it feel like when we finally live in the RV we are purchasing this spring? How will my energy change when I'm back to work as a full-time guide again? How will I step into my power as a retreat owner and operator when we purchase our dream property?
I ask myself these questions (and many more) as I sit and breathe, imagining my ideal scenarios and feeling the sensations that those scenarios will bring into my body. In the lead up to our return to the US, I did a lot of these types of meditations, and I'm sure Katie was doing the same.
It's so easy for our minds to go down this path of preparing for worst-case scenarios. What happens if they don't let Hoolie (our boxer pup) on the plane? What will I do if I can't maintain my daily meditation habit? How are we going to handle almost six weeks of not having a regular place to "nest" and lay our heads at night?
But, instead of giving energy to these potential negative outcomes, we chose to meditate and think about the positive outcomes that we desire in their place. "I want a smooth travel process from door-to-door," "I am in control of making time to meditate every day and I will do so," "We are going to thoroughly enjoy celebrating love with our friends and exploring new places throughout the American Southwest."
It's not a complicated shift. But it is sometimes one that takes conscious effort because we can so easily become conditioned to prepare for the worst instead of focusing our energy towards creating the best. So, the first major thing we did in to prepare for our return to the US was to consciously focus on creating our ideal scenes.
Reflecting On Our Rose, Bud, Thorn Moments
Leaving Costa Rica felt like both a shift of seasons and the end of a journey. But it also feels like the beginning of a new chapter and the acceptance of new opportunities. We are walking through a new door to a future unknown. But so much of the fun of life lies in the mystery of what lies ahead.
That said, it was important for us to reflect on the time we had in Uvita. On our last night in the country, we went out for a bite to eat at a Mexican restaurant within walking distance of our Airbnb in San Jose. As we sipped on two-for-one house red wine, we reflected on our rose, bud, and thorn moments from the previous three months.
If you're unfamiliar with this technique, there are some variations. For example, Katie does it like this: Rose = highlight, Bud = something you're looking forward to, and Thorn = something that could've been better. And I usually share in this way: Thorn = low moment, Bud = high moment, Rose = the biggest lesson or positive takeaway.
The point is, it doesn't matter what your preference is. We also shared our "High-Low-Ha" moments, which, as you might imagine are your biggest highlight, your lowest low light, and your funniest moment.
In this post, I'm deciding not to go so far into our specific choices for these moments, because I feel they are personal and between the two of us. But, as we prepared for our return to the US, it was important to us to take some time to reflect on the blessings, laughter, and challenges that had brought us to the current moment and prepared us for the road ahead.
Creating Clarity on Future Manifestations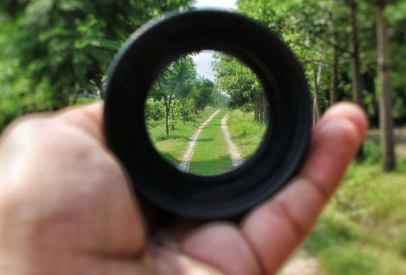 The last way we prepared for our return was to do a little projection into the future. For me, it's important for us to maintain open lines of communication at all times, but even more so when we are going through a large transition phase.
So, at dinner on our last night, I also asked Katie what she was most excited about, what she was most anxious for, and what she was manifesting for the coming months ahead. Again, I'm not going to share exactly what our answers were to all of these questions, but I can tell you why they were important to our process of preparing for our return to the US.
I feel that, by reflecting on these things, it helps to set expectations and improve awareness of the potential triggers that each of us might encounter in the process of moving. By improving this awareness, as a couple, we were better equipped to help each other move past those triggers and move back into a place where we can both relax, smile, and feel good about where we are and where we're going.
Using The Tools in Our Toolkit
When we landed in Houston, our process of claiming our baggage, getting through US Customs, and re-activating our phones was simple and smooth. I suppose that our previous practice came in handy throughout this phase. But then it was time to find an Über that could fit the two of us, Hoolie, and all of our luggage.
Katie handled the process of calling the Über driver and making sure he was okay with us bringing Hoolie in the car with us. Katie's car was stored up in Spring, Texas, which is about an hour from Houston-Hobby Airport. So we knew we had a long Über ride in store whichever way you slice it.
We fit everything into a tiny Nissan Sentra (I was skeptical, but we made it work!) and began to drive. The first 15 minutes were uneventful. We discussed recent happenings in Houston and how long our Über driver had been in the area. Then, we hit traffic.
The driver's GPS has tried to divert him around it, but he overrode the suggestion as we drove without realizing it. By the time we were on the off-ramp and at a dead-stop, it was too late to make a different decision. All the info we could find on our map applications is that there were "Crashes" ahead causing the slowdown.
I found myself feeling a lump in my throat as I felt trapped on a US highway for the first time in more than six months. With only buildings around to divert my attention towards, I missed the natural beauty of Uvita and questioned if we had made a mistake coming back. We had been just fine not riding in cars for months at a time. Why were we putting ourselves through this now? And what do you do when you feel like your ability to make progress is being stymied by causes completely out of your control?
After lamenting (both inside and out) for several minutes, I decided to get quiet and go inside. I began breathing deeply, slowing down my breath, and connecting with my heart center. I repeated a mantra of gratitude for safe travels back to the US. And then I started visualizing an open highway and I changed my mantra to "I am thankful for open roads." I repeated this mantra for about 10 minutes before the lane to our left opened up completely and we were able to slide over and move out of the stoppage. What we found in front of us was an open highway.
Had I just manifested that? Or was that 20 to 30 minutes simply what we needed to wait for emergency services to clear the oversized rig that had broken down from traffic's way? These answers weren't important to me. But what was important was the reminder that external circumstances only dictate my emotions in so far as I allow them to. Ultimately, I am in control of how I feel and how I react to the world around me.
The Slow Life Guides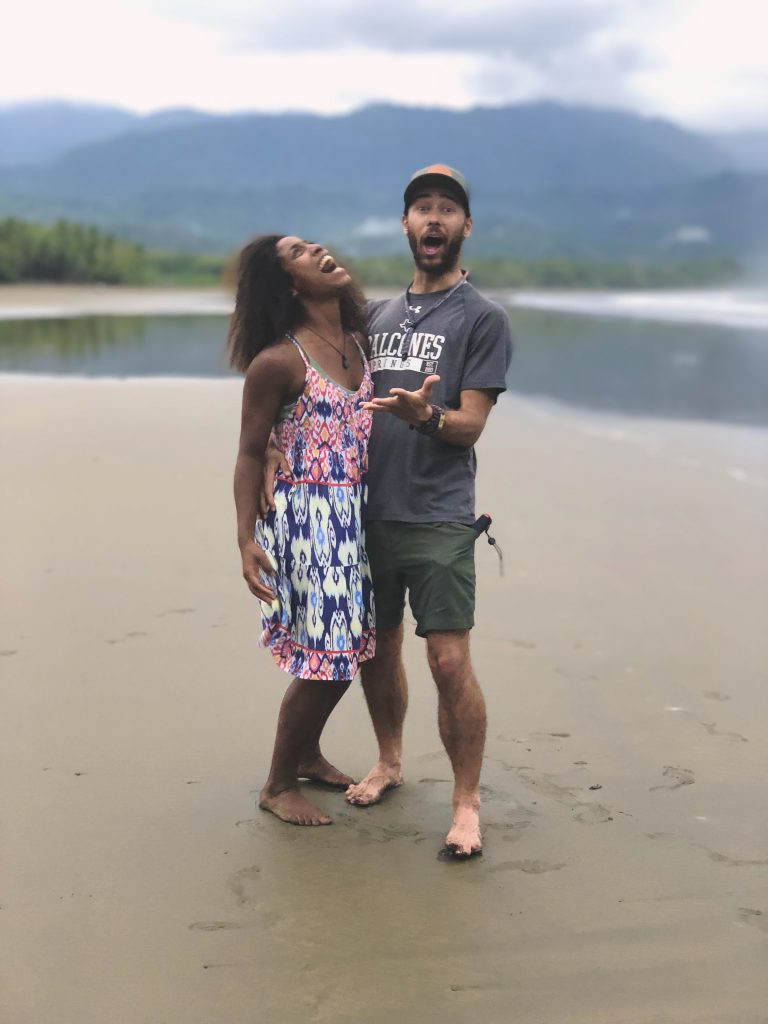 Now that we've wrapped up our time in Costa Rica, we are back in the states for wedding season! We have three weddings to attend between now and the end of May (two in Austin and one in Richmond, Virginia). In between the second and third weddings, we will be road tripping from Austin, through Flagstaff, Arizona and San Diego, California, and then up to Lake Tahoe for the summer. At the end of the summer, we will be settling in Santa Cruz, California for the next four years as Katie pursues her degree in Traditional Chinese Medicine.
We would love an opportunity to help manage another Airbnb and work on property improvement projects like those that you can find on our blog! If you're interested in speaking to us about such an arrangement, shoot us an email to tucker@slowlifeguides.com or katie@slowlifeguides.com. We would also love to connect with anyone along our journeys about collaborations or simply to build new relationships. We love the idea of leaving places better than we have found them and know that we can provide considerable value for the right property owner. If that's you, we look forward to hearing from you!