My family moved from the east coast to Truckee in 1998. I was eight years old then, so I haven't necessarily been researching material for this article since then. But I have healthily sampled my share of the bars in Truckee in the last 8+ years. And while we're sitting here this winter, watching snow (or rain) fall, I figure there's plenty of time to highlight some of the best bars in Truckee. 
This article is designed to give you plenty of options. And some of them might even fit into the "bar and grill" or "bar and restaurant" category. You'll find some bars better for music and events. Others might specialize in cocktails or margaritas. And still, others might just be the best (or only) spot to finish your night at if you're still out past midnight. 
But before we dive in, I want to remind you of a wise saying passed down to me from my best friend's mom: "Nothing good happens after midnight!" You can take it or leave it. The choice is yours!
Best for Music, Events, and Craft Brews
Alibi Aleworks Truckee Public House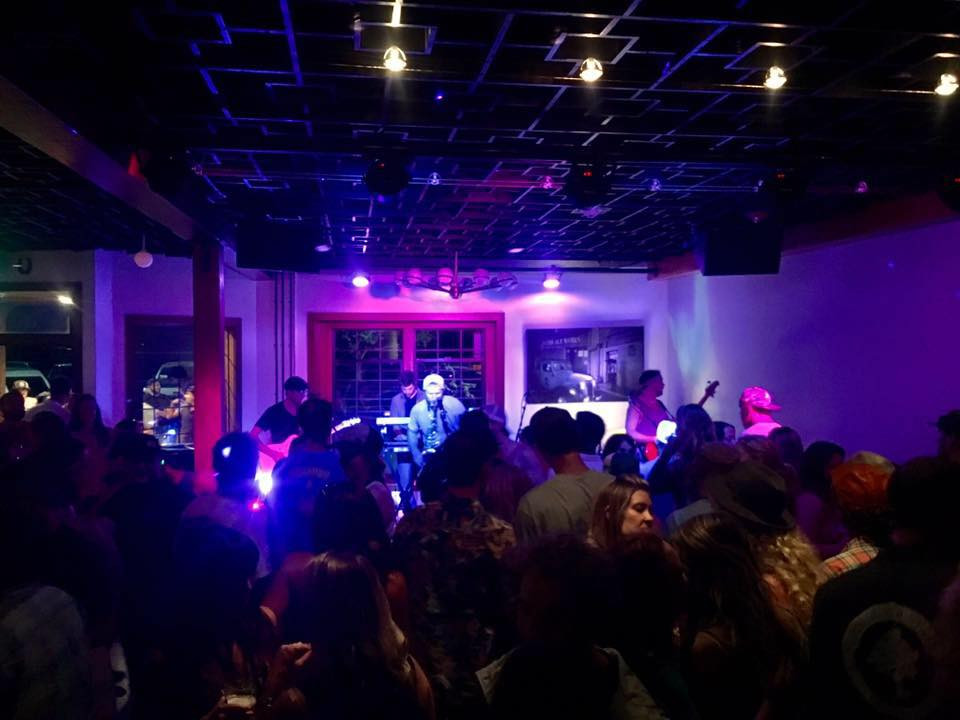 The Truckee Public House of Alibi Aleworks is a more recent addition to the Truckee bar scene. From my understanding, they brew most of their beer in Incline, which is actually where they recently opened another taproom. But the building that Alibi occupies (just off Truckee's main strip) has seen its share of businesses try and move on. So we're happy we finally have a tenant in that location that is giving locals and tourists a convenient location to get together and enjoy good craft brews. 
In addition to their unique selection of craft options, they also offer several flavors of kombucha and a small wine collection. You can also snag food while you're enjoying a beer at Alibi. Their unique nacho creations are some of my favorites in town, and you can check out their full menu to see their other options as well. 
But the reason that Alibi Aleworks is on top of my list of the best bars in Truckee is because of the job that they've done creating a great space to host live music, dance classes, movie premieres, and other events. Be sure to check out their event calendar before cruising over to Alibi, as they sometimes host events that require the price of admission! 
Best For Watching The Action at Truckee's Craziest Intersection
Bar of America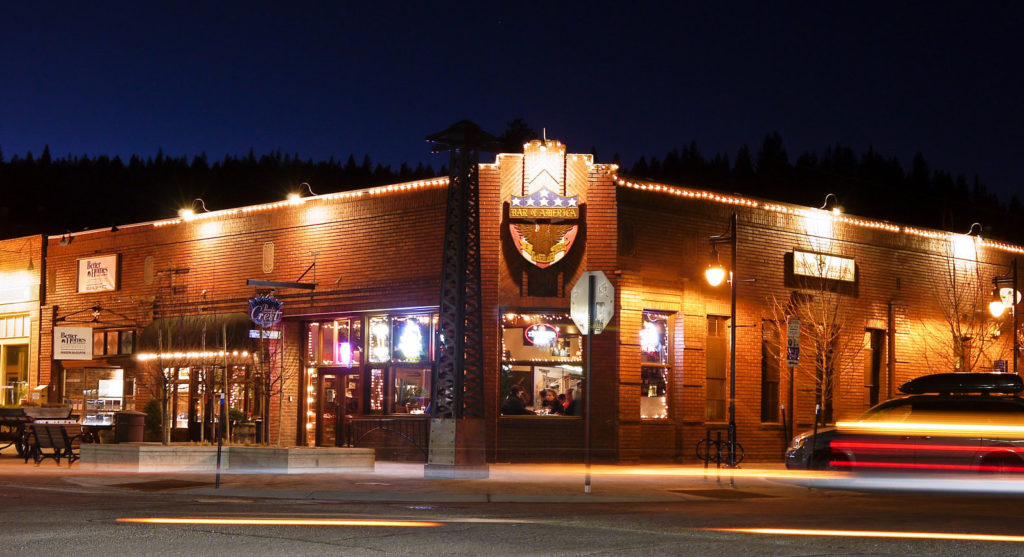 The four-way intersection at the east end of Truckee's Old Downtown strip is one of the craziest in town. Coming from the south, traffic does not stop because of the close proximity of the train tracks there. It's a three-way stop that gets confusing for a lot of visitors. This makes Bar of America the best bar in Truckee for a front-row seat to experience this confusion and mayhem. 
But it's also a great bar to enjoy good beer, a collection of signature cocktails. This Truckee mainstay has sat at its present location since 1974. The building was originally constructed in the late 1800s, during Truckee's early railroad, logging, and ice harvesting days. Today, it offers a great spot to duck in for a beverage or food (they have a full menu). During the summer months, they operate an outdoor patio where you can sit on the sidewalk and enjoy the hustle and bustle of Truckee's small-town action. 
Best On The River
1882 Bar and Grill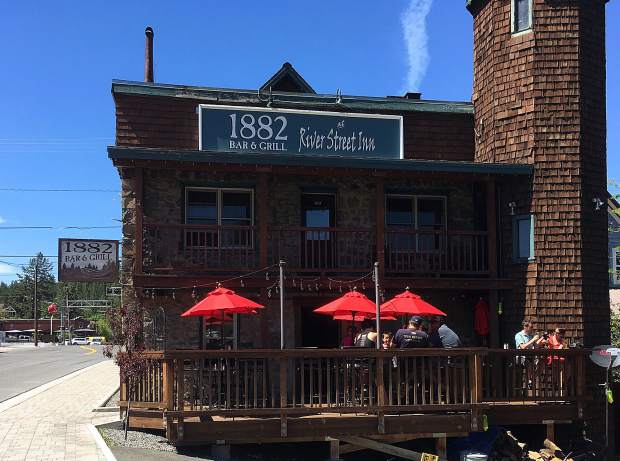 In all fairness, it's the only one on the river in Truckee (at least for the time being). But 1882 is the best spot to enjoy a beer, glass of wine, or cocktail while sitting not too far from the bubbling waters of the Truckee River. This river is Lake Tahoe's only outlet and, historically, it is the lifeblood of our town. 
1882 has a small outdoor patio that they operate year-round. Yes, year-round! During the winter they roll out heat lamps to keep you warm and comfortable if you decide to pop in later in the evening. This spot is actually located in the lower back half of the River Street Inn Truckee, a small bed and breakfast. 
The restaurant is named after the year that the building it sits in was built, and their full menu gives you plenty of options to dine-in if you need a little something to soak up the drinks. If you want to start an early afternoon with a light beverage with a good view, it's hard to beat Truckee's best bar on the river! 
Best for Live Sports
Blue Coyote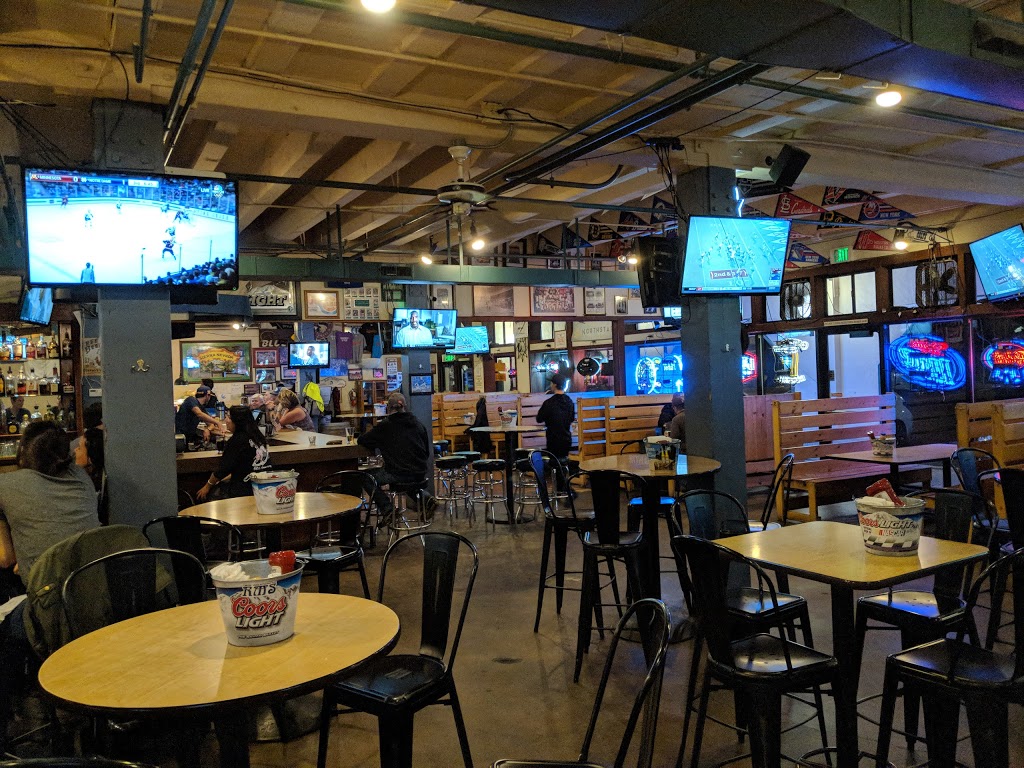 Blue Coyote Bar & Grill has been a mainstay in Truckee for as long as I can remember. We actually used to host football banquets and other annual celebrations there way back when I was a teenager growing up here. The place lies just southeast of the downtown area, but it's hands-down the best bar in town for live sports.
They've got a number of large booths and high-top tables to choose from, which makes it a good option whether you're bringing the whole extended family or just dropping in to catch a game with a couple of buddies. It's really one of our only true sports bars in Truckee and there's nowhere you can sit where you won't have a good view of a television. (I'm happy to accept challenges to this claim! It'll give me a good excuse to pop in and do some "research"!)
Blue Coyote is currently rocking a total of 24 flat-screen HDTVs and they also offer a small number of arcade games for the kids. Their menu is a collection of pizza, burgers, wings, and other classic sports bar selections that pair well with whichever of the 13 beers on tap you choose!
Best for Margaritas and Clay Pots
Casa Baeza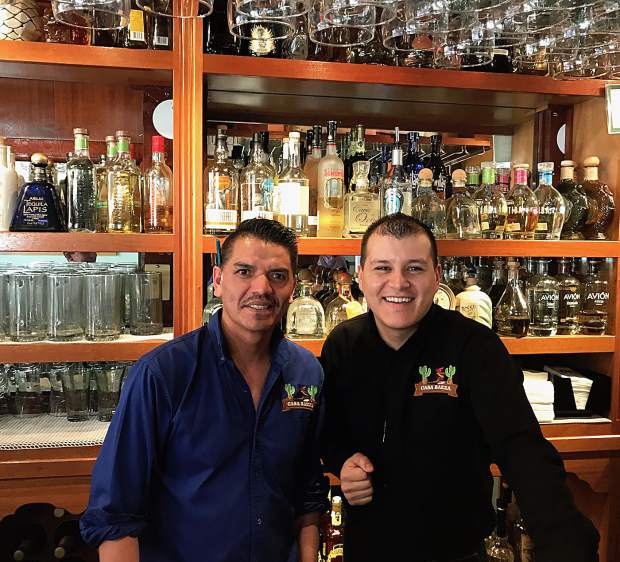 Casa Baeza Bar and Restaurant is located right next to Alibi's Truckee Public House. It's a great Mexican restaurant for authentic Mexican cuisine, but their bar is also the best place in town for strong margaritas and clay pots (if you have to ask what a clay pot is, then you definitely have to stop into Casa Baeza to try one for yourself!). 
Their convenient location makes it relatively easy to find, but parking can be tricky here. Once you're inside, make sure you have a safe plan for getting home. Most nights, I've limited myself to just one margarita or clay pot from there (if I have other places to be, that is!). They make them strong, so buyers beware! 
Best For The Off-Chance at Running into 'Sir Paul'
Moody's Bistro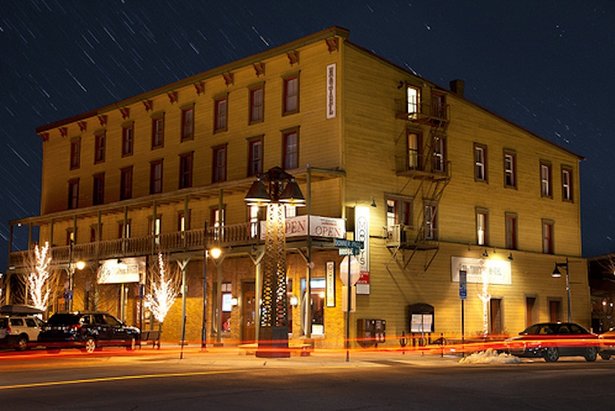 Growing up in Truckee, it always seemed to be a newsworthy event when Sir Paul McCartney wandered into Moody's Bistro and just "happened" to sit down at the piano. My father is a Beatles fan, so we always felt like we missed out when word spread that "Paul McCartney was at Moody's last night!" So if you're hoping for a chance encounter with music royalty, Moody's is definitely Truckee's best bar for the off-chance at running into 'Sir Paul.'
It's located right across the street (to the east) from Bar of America and also offers outdoor patio seating during warmer months. In fact, I do believe that they keep some of those outdoor seating options through the winter as well. Inside, you'll find your bar on the southern wall of the building and a great selection of modern reimaginings of classic cocktails.
They also serve a full food menu for both dinner and lunch and regularly host live events. Reservations are recommended here, especially during busier seasons.
The bistro is located on the bottom floor of the Truckee Hotel (formerly known as the American House and the Whitney House), which is rumored by some to be haunted. So keep your eyes open for any "oddities" when you head in for a drink at Moody's!
Largest Craft Beer Selection
Mellow Fellow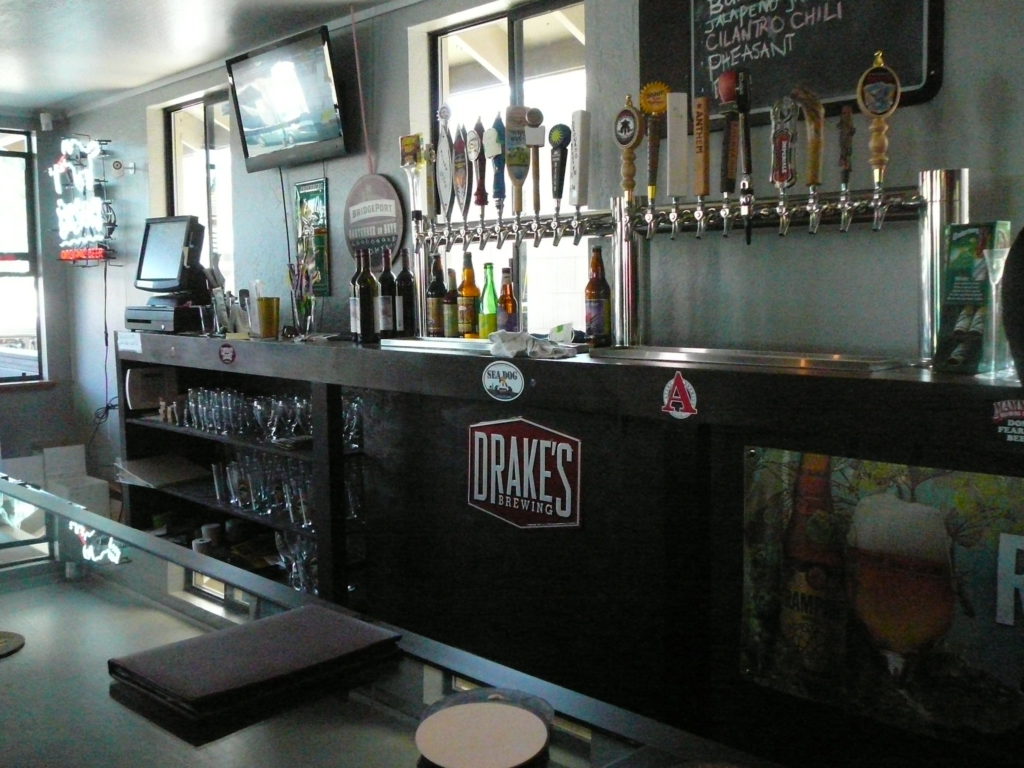 Mellow Fellow Gastropub is located past the original Old Downtown strip of Truckee and near the start of what is known to some as 'Brickelltown'. It's a smaller venue with a long bar, a few larger booths, and a nice outdoor patio with fire rings. Their beer selection is always rotating, but it always takes a few minutes to make a selection when you first walk in. 
They have a chalkboard-style beer menu organized by beer types, which I guess makes your selection process a little simpler. The booths here almost always have a few board game options sitting at the back, so it's also a nice spot to pop in with a group of friends and enjoy some good-ole board game fun. They also had a dartboard and foosball table there last time I stopped in. 
Their food menu will satiate you if this is just one of your early stops on a full tour of downtown Truckee. They host occasional live events to stay on the lookout for and they do get the distinction of one of the few bars in Truckee that stays open until midnight (but on Fridays and Saturdays only!). 
Best Cocktails
Truckee Tavern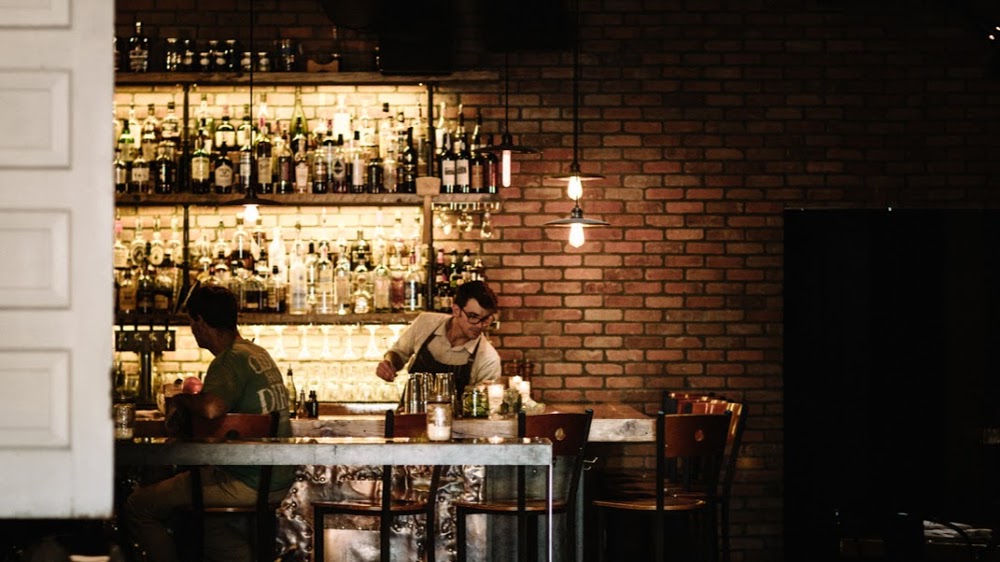 To my knowledge, Truckee Tavern is the only bar in Truckee located on the second-story of the Old Downtown strip. It's also a sit-down restaurant that serves American cuisine and they do have limited deck seating (summers only I believe).
The owners of Truckee Tavern used to run the bar up at Cottonwood Restaurant (more on there later) but moved on and successfully got this spot open in 2014. 
They serve lunch and dinner, as well as brunch there on the weekends. But Truckee Tavern earns this spot on my list because the owners take special pride in sourcing exceptional spirits and coming up with innovative (and delicious) cocktail varieties.
Ryan Dierks (one of the co-owners) is well-known as the bar's "mixologist extraordinaire" and their cocktail menu will change seasonally based on varying themes. They also offer an extensive wine list! 
Best 'Up and Comer'
Philosophy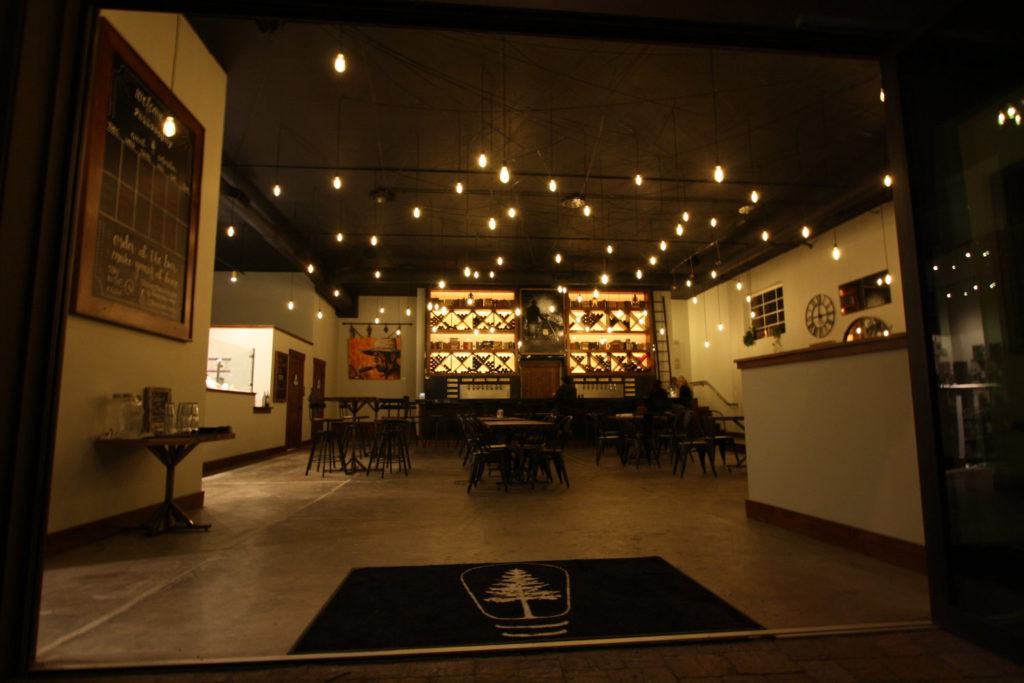 What I know as Truckee's newest bar, Philosophy is located at the far end of Truckee's Brickelltown. They have just recently begun hosting regular open mic nights and are working to build out their event calendar further.
They strive to source as much of their ingredients locally as possible, which can be a challenge in a High Sierra environment. But they've quickly built a nice reputation as a great spot to drop in with friends to "philosophize." 
All of their draft beers come from breweries based in California or Northern Nevada and they also offer a nice selection of red and white wines.
They currently serve lunch, brunch, and dinner, and their food menu features a healthy collection of bar bites, soups, salads, entrees, and desserts. Please keep in mind that they are NOT open on Mondays if you're visiting the town that day! 
Best Speakeasy
Redlight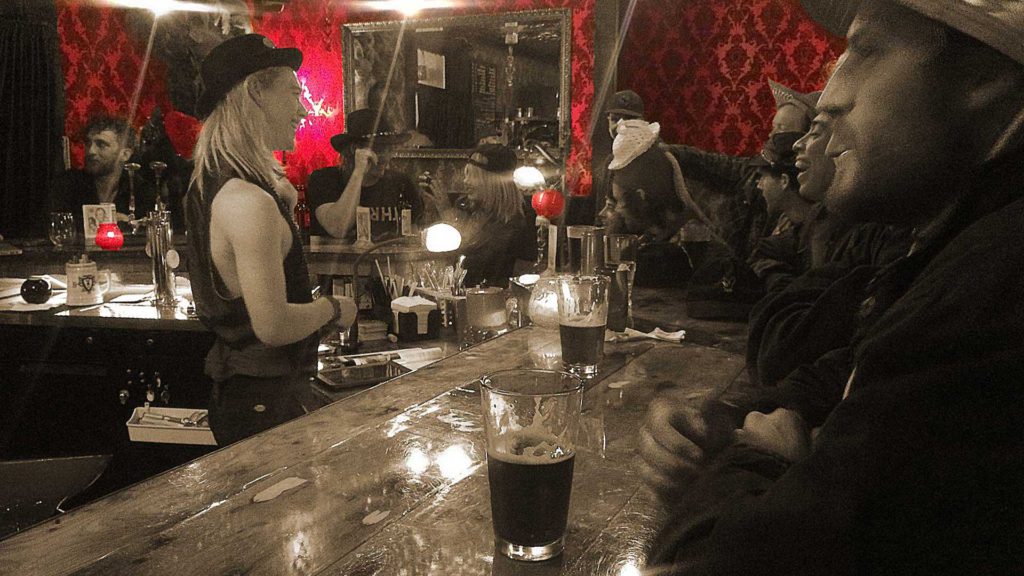 This one is a little off the beaten path and I honestly didn't even find out about it until this summer. Truckee's Redlight Speakeasy is located on the ground floor of the Redlight Hostel. So if you're looking for a place to stay in Truckee in addition to a bar to drink at, you can kill two birds with one stone by heading to the Redlight! 
The building is of historic significance to the town of Truckee. Some believe it was once home to a brothel and most have accepted that numerous saloons have operated at this location throughout Truckee's history.
Today, the speakeasy offers a relaxed social atmosphere with a drink menu that includes beer, wine, cocktails, and some unique infusions. They also have a food menu and delicious ice cream selection if your stomach isn't quite full when you stop in for a drink! 
Best Late Night Dive Bar
Tourist Club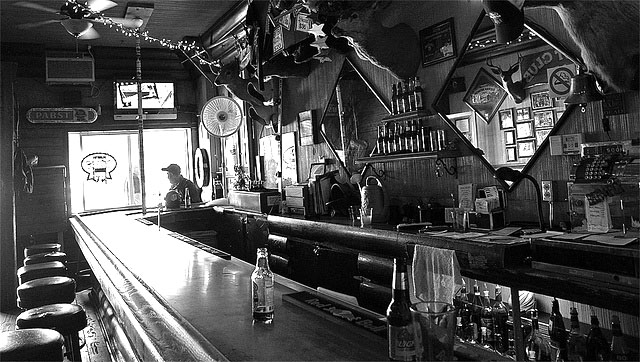 Ok, so here's where we start getting into trouble! So far I've only been punched once while spending a little too much time at the Tourist Club (or was it Pastime?) and I'm pretty sure it was incidental contact (although the memory is fuzzy), but if you want to stay out past 10 pm or midnight in Truckee, you'll probably find yourself at the Tourist Club (affectionally known locally as 'T-Club'). 
It's a narrow rectangle of a bar with a pool table in the back and a jukebox on the wall. There's never enough seats at the bar to accommodate everyone on a busy weekend evening during high season, so expect to be rubbing elbows with your company.
If you're visiting for a special occasion (or just really tying one on), Tourist Club has a stripper pole on the bar at the front of the spot. To date, I've only seen one of my friends get up there and give it their best, which in itself is quite shocking. 
I know they always have a selection of craft beers on tap and maybe even some wine, but I'm usually just settling for the $3 PBRs by the time I've made my way to Tourist Club! Last call is at 1:30 am and you don't have to go home, but you have to be out by 2! 
Best Late Night Dive Bar (With More Space)
Pastime Club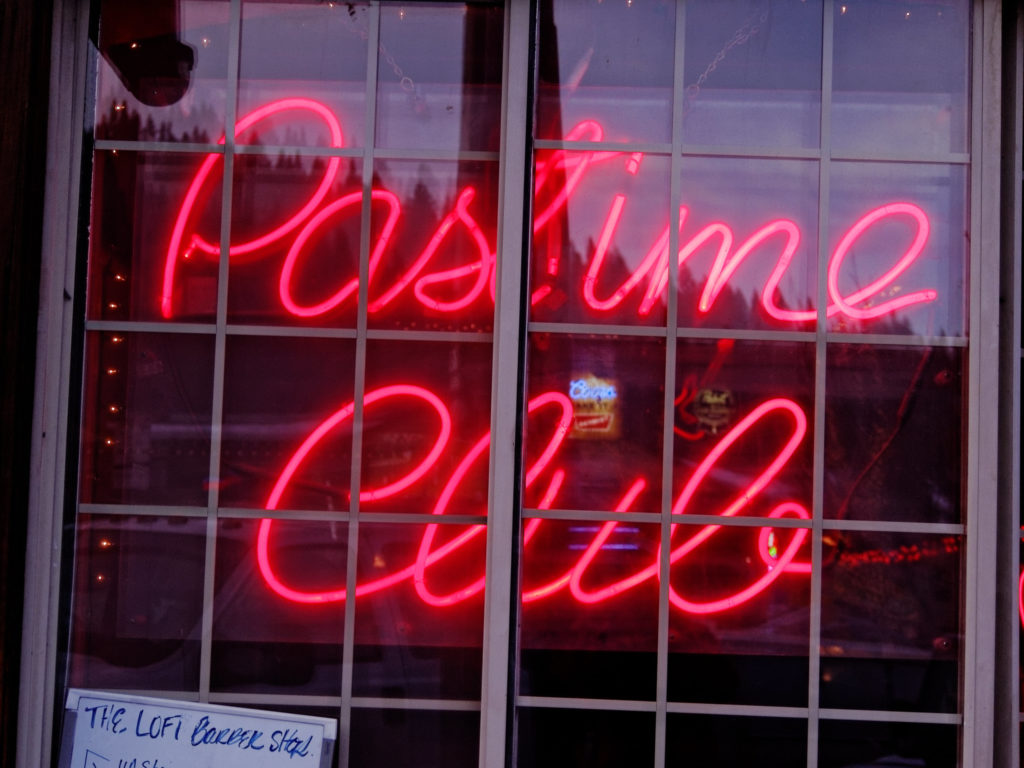 Once you've had enough drinks to make it to Truckee's downtown dive bars, you might not be able to tell them apart. Their layouts are almost identical, but if you're paying close attention Pastime Club is a little wider. It also has a small stage at the front of the bar where they occasionally will set up bands for live shows. They stay open until 2 am most nights. 
Just like T-Club, Pastime has a pool table in the back, but they had a little extra room in Pastime, so they threw in a shuffleboard table and a Big Buck Hunter arcade game for good measure (at least that's what was there last time I stopped in).
Even though it's got a little more space than T-Club, you'll still be crammed in there on a crowded night during the busy season. They still have those cheap PBRs though! 
Honorable Mentions
Cottonwood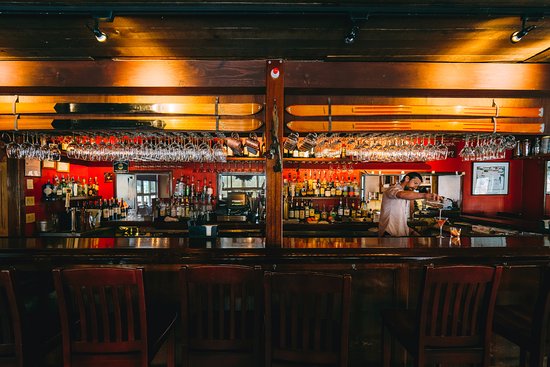 The Cottonwood Bar and Restaurant sits up on the hill just south of downtown Truckee. The site is home to one of the first ski lodges and ski lifts in their area, and the restaurant offers a great view of the town. But the bar is also a cozy little space for a good beverage and nice conversation. If you stop in on a cold, wintry night, make sure to grab the corner table by the fireplace! 
50/50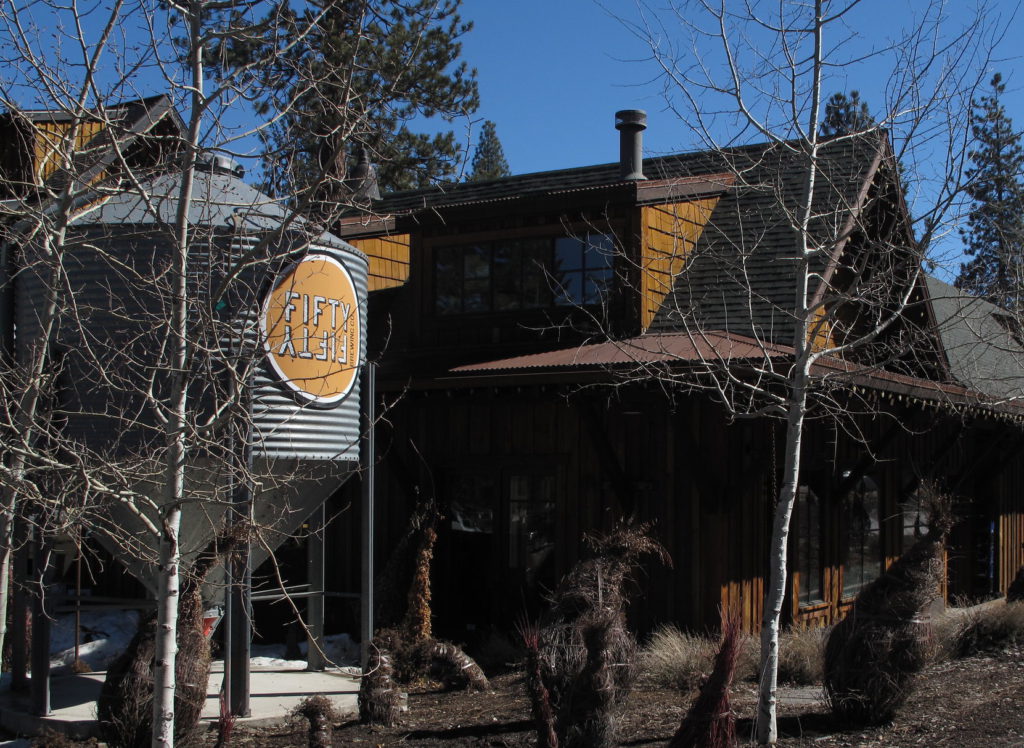 50/50 Brewing Company has a Truckee Pub where they serve fine craft brews and a host of good food options. The small bar area is another place to catch live sports in town. One of their more famous beers is Eclipse, a barrel-aged Imperial Stout that's heavy enough to warm you up on a winter day! 
The Pub at Donner Lake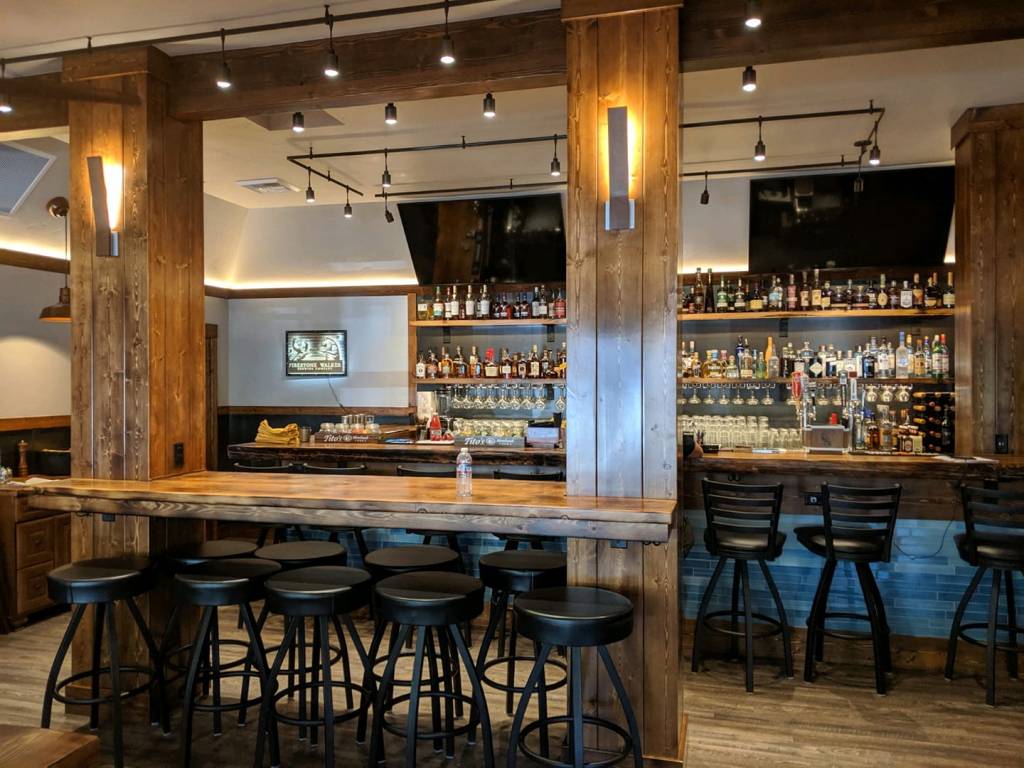 If you're staying closer to the west end of Donner Lake than you are to Truckee, stop into the newest bar and restaurant at that end of the lake. The Pub at Donner Lake is a smaller venue, but it's the only location serving folks living at that end of the lake. They have a nice food selection and a cozy bar for catching a sports game or catching up with friends! 
About The Slow Life Guides
Katie and I currently reside in Truckee and love to recreate up here. Our most recent travels took us to Costa Rica, where we managed an Airbnb for a lovely couple and helped them make several property efficiency improvements. In a place like Truckee (and Tahoe), there are so many second homes. 
We know that some of them need more love than they're getting. And we believe that others represent tremendous opportunities for the owners to earn extra income that they aren't currently taking advantage of. If that sounds like you, I'm sure there's a way we can help! If you're interested in speaking to us about such an arrangement, shoot us an email to tucker@slowlifeguides.com or katie@slowlifeguides.com. 
We would also love to connect with anyone along our journeys about collaborations or simply to build new relationships. We love the idea of leaving places better than we have found them and know that we can provide considerable value for the right property owner. If that's you, we look forward to hearing from you!
Please take some time to learn about us and understand why we've created this site. We are always on the lookout for new opportunities and we believe in the power of win-win situations to improve life on this planet for all! Please don't hesitate to Contact Us if you have any questions or want to talk about how our future plans may align.